Ohio Job's Daughters Scholarships
Every year, the Grand Guardian Council of Ohio awards scholarships to deserving Job's Daughters in our state. Any Job's Daughter, or Majority Member, who is in good standing, a senior in high school, currently attending college, or technical school are eligible to apply and/or re-apply. The scholarship will be awarded based on participation in Job's Daughters and other activities as well as academic status, merit, and any addition items listed in the scholarship application form.

Download in PDF Format
Job's Daughters International Scholarship
Scholarships are available to aid Job's Daughters of outstanding ability who have a sincere desire to further their education.  High school seniors or graduates, junior college, technical or vocational students or college students and those in early graduation programs who are Job's Daughters in good standing in their Bethels may apply for these scholarships.  Click on the link below for an Application Packet.
Clcik here for Supreme Website
Other Scholarships
Ohio Grand Lodge Scholarship Foundation
The Grand Lodge of Ohio offers two scholarships in each of its 25 Masonic Districts. Applications for these scholarships are due to the District Chairman postmarked not later than March 1 of each year.

Click here to go to website
OHIO GRAND CHAPTER EDUCATIONAL FUND
Grand Chapter of Ohio, Order of the Eastern Star Endowed Scholarships were established in 2001 at the following Universities. Ohio University in Athens, Kent State University, Miami University in Oxford and University of Toledo. Two students received $1500.00 each for two years from one of these Universities and others have been awarded various amounts from the other Universities.

Click here to visit website
Ohio Knights Templar Scholarship
The Knights Templar Educational Foundation is a non-commercial Trust Fund established by the Grand Encampment of Knights Templar of the United States of America and composed largely of contributions from individual Knights Templar and administered by the Knights Templar Educational Foundation, a Division of the Grand Commandery Knights Templar of Ohio.

Click here to visit website
Grand Court of Ohio Order of the Amaranth
The Grand Court of Ohio, Order of the Amaranth, awards several $750.00 scholarships annually to qualifying youth. The success of our fund-raising determines the number of scholarships awarded. Applicants must be high school seniors or undergraduate students of a University, College, or Technical College.

Click here to access Amaranth Scholorship information.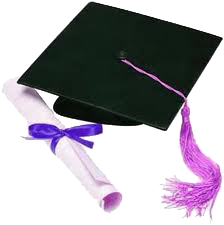 © 2018 Ohio Job's Daughters All Rights Reserved
Site Problems, Questions or Feedback - Please E-Mail
webmaster@ohiojdi.com