What are Job's Daughters...
Job's Daughters is an international organization for young women who are sponsored by a Master Mason, and are between the ages of 10 and 20. While Job's Daughters does not stress any specific religious belief, it does encourage a belief in God and is based upon the Book of Job in the Bible, specifically Job 42:15 "And in all the land were no women found so fair as the Daughters of Job."

Job's Daughters is a sisterhood that bands together young girls for spiritual and moral character building, to teach them love of God, love of Home and Family, respect for their Parents and their Elders, love of Country and obedience to its laws, Respect for our Flag, and Respect for Others.
It prepares young women to become responsible leaders in today's society for civic, business, fraternal and social organizations. By building a foundation through personal growth, community service, and the dev elopement of various life-skills, such as public speaking skills, how to manage finances, and leadership.
Additionally, Job's Daughters also promotes a balanced lifestyle of family, church, school, and extra curricular activities, all while having fun during our many activities. for additional information please visit our Frequently asked questions page or contact us using one of the methods listed on our Contact Us page.
What Job's Daughters are not...
Job's Daughters are not a religion or a creed, we are not a political organization, we are not organized for profit, we are not a secret society. Although we practice Charity, we are not a charity organization. We do not dictate to any member as to what her religious or secular beliefs should be.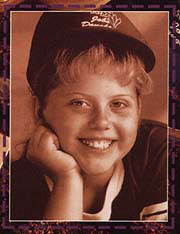 © 2018 Ohio Job's Daughters All Rights Reserved
Site Problems, Questions or Feedback - Please E-Mail
webmaster@ohiojdi.com